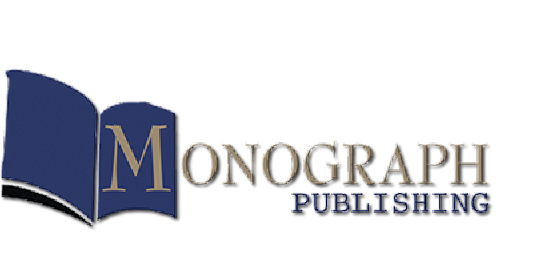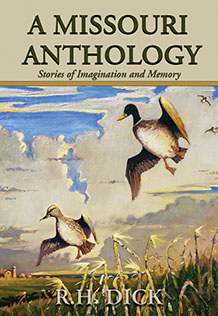 What was it like growing up in Cass County, Missouri, during the 1950s and 1960s? Follow the dirt roads with Robbie and find out. As the author shares his memoirs through numerous short stories, you will experience what it was like living in such a soulful place, sensing both the beauty and the dangerous situations inherent within its nature.
See life through the eyes of an only child whose father, a virtuoso violinist, struggles with depression. Get to know the community who works together to take care of one another, including this family of three.
The author's reminiscence of his boyhood years paints pictures of how life can change in the blink of an eye, how transformations are simply part of the arc of life, and how, with a little luck and a lot of perseverance, all things are possible.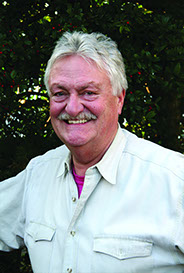 Contact Ellie Jones or William Mathis at info@mathisjones.com to purchase book.
The book is 6"x 9", 100 pages and is $25.00.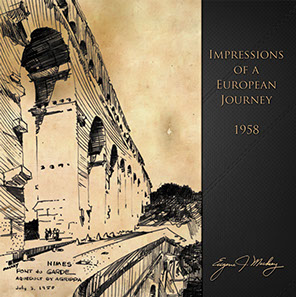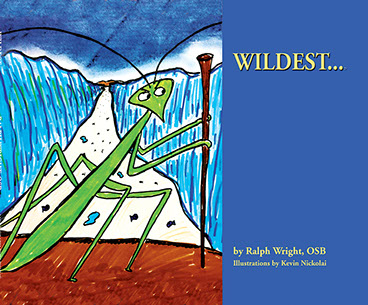 IMPRESSIONS OF A EUROPEAN JOURNEY
Prominent St. Louis architect, Eugene Mackey, III, partner at Mackey Mitchell Architects, has written his first book, Impressions of a European Journey, a stunning coffee table book of sketches by his father, Eugene Mackey, Jr. who sketched, rather than photograph, a six-week trip to Europe with his son.
Eugene J. Mackey, III
12 x 12, 120 pages
WILDEST...
Wildest... somehow leaps beyond Wild... and Wilder... into a new dimension! The craziness of the first two with their chuckles and smiles gives way to a mischievous, slightly irreverent, playful use of language. From Doug the dysfunctional Bug, to Rowena the laughing Hyena, from Carl Marx, the Prince of Sharks to the marshmallow-toasting Yeti there is a humble little chortle on every page. Some will say "Thank God for superlatives! This should put a stop to this crazy monk's rampage through the English language." But others may hope that another adjective might leap the fence and then evoke,or provoke, another cheerful wicked series. When you finish the alphabet you will be once again confronted by the New Beasts. This time they go from seashell to whale with a mesmerizing butterfly somewhere in the middle! Put your feet up, relax with a drink and enjoy!
Ralph Wright, OSB
By Father Ralph Wright
7 x 9, 96 pages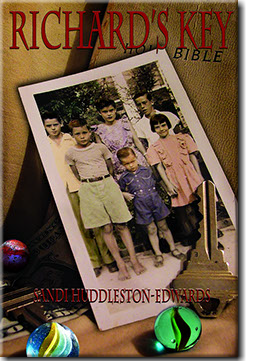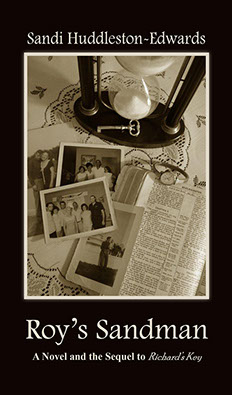 RICHARD'S KEY
It's summer, 1940. And for one family in North Carolina, life will never be the same. Six children, all under the age of 16, lose their father, their home, their childhood - and find themselves living in an orphanage. This is their story as seen through the eyes of two brothers: a realist, age 11, and an idealist, age 7. Drift into a world where one story has two sides but only one message. What seems like tragedy is ultimately their triumph. Let Richard's Key settle your doubts and reaffirm your faith in a warm and loving God.
Sandi Huddleston-Edwards
5.5 x 8.5, 211 pages
ROY'S SANDMAN
Following the success of her first book, Richard's Key, Sandi Huddleston-Edwards captivates her readers once again with this poignant, revealing sequel.We are guided gently by the hand through monumental tragedies that are sure to test the faith of adults, much less six small children. Circumstances in childhood raise tough questions and even tougher answers. Through these challenges emerge strength, courage, and a devotion to God that transcends generations despite the devastation that shaped their lives. Roy's Sandman fulfills all the promise and wonder that was generated in Richard's Key. "Pop" is a perfect description of Roy's relationship with his young siblings. He was their guardian, protector, spokesman, defender, and, yes, even their conscience.
Sandi Huddleston-Edwards
5.5 x 8.5, 664 pages
THE GRAND ADVENTURES OF PETIT LOUIS
Ever since she was a child, Kayce M. Swigelson was fascinated by visual art and considers illustration a way to turn a thought into an object. Combined with a love of reading and literature, she knew early-on that she had something special to offer. In high school, she took French, and had the amazing opportunity to visit France with her art teacher and French teacher. She immediately fell in love with the language and the country, bringing together a triangle of passions that eventually led to the creation of "The Grand Adventures of Petit Louis."
Geared for children from 6 to 12, "The Grand Adventures of Petit Louis" is educational and entertaining. Readers are gently exposed to French culture as Louis rides the metro, visits cafes, climbs national monuments, meets interesting people and visits quaint shops and stores on his journey. Children and parents will enjoy the adventures of this mischievous cat as they learn together about the history, language and culture of France.
Kacey M. Swigelson
8.5 x 11, 40 pages
LEARNING ALL THE TIME
Learning all the Time is a thought-provoking memoir by Fr. Timothy Horner, one of the founding fathers of Priory School in St. Louis, Missouri. In the book, he shares his story about how he was called to be a monk, how his superiors directed him to come from Ampleforth in England to St. Louis to start an elite, private Catholic boy's school, his trials and tribulations in doing so, and his experiences as a British soldier during World War II. The book is captivating, not only for members and alumni of the school and church, but for anyone who is interested in the process of starting a new school in an unfamiliar country with many different traditions. Anyone who is a World War II buff will be captivated by his experiences as a soldier, travelling across Europe and Asia, eventually ending up fighting the Japanese in Burma. Fr. Tim's is an intriguing memoir.
6x9, 300 Pages
Rainbow Child
Rainbow Child is a delightfully illustrated, charming children's book about a little rainbow who could not make rain. Rainbow Child's parents, Mama and Papa Cloud tried to teach R. C. to rain, but they could not help their child. They talked to Mr. Sun to see if he could help Rainbow Child, and finally, they were successful and Rainbow Cloud made a beautiful rainbow for all the people to see.
By Mary Feagan
8.5 x 11, 40 Pages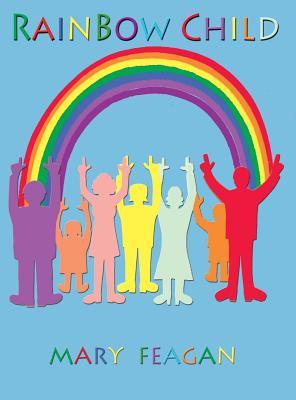 1 PUTT LANE
EUREKA, MISSOURI 63025
636.938.1100
info@mathisjones.com