Contact Ellie Jones or William Mathis at info@mathisjones.com to purchase book.
The book is 6"x 9", 100 pages and is $25.00.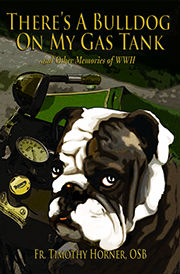 The reminiscences of any soldier of any war are unique. What happened to him may be surprisingly different even from what happened to the soldier next to him, and his reactions and memories will probably be still more different. In addition, the actual experiences of any soldier are far removed, for better as well as for worse, from the imaginings of those whom he has left at home, especially those who really care for him. This can be of some comfort to them.
For both these reasons reminiscences, however accurate, will be quite unlike the official history of the same war. That is partly why they can be so valuable. War is a great evil. Much sorrow and many tragedies are caused by it, but one's life at war is not all about bullets and bombs, battalions and battleships. This is true even when one is in contact with the enemy, and anyway, one is not continuously in contact.
There Is A Bulldog On My Gas Tank, 6 x 9, 46 pages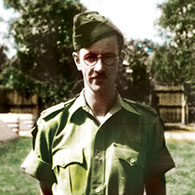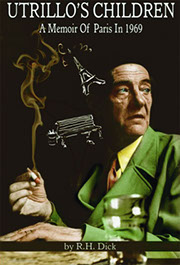 For those who hung around the streets, parks and bridges of Paris in the late 60s, the street artist, Maurice Utrillo, was an inspiration. In Utrillo's Children, Robert H. Dick shares his memories of a time when young people were questioning authority, government, the war in Vietnam and why young men were being sent there to die for a cause the was not clear. The author relives his time in Paris during a volatile era of riots, revolution, drugs and corrupt government and shares his story of survival during those turbulent times.
Utrillo's Children- 6 x 9, 90 pages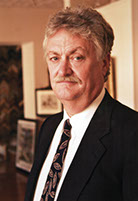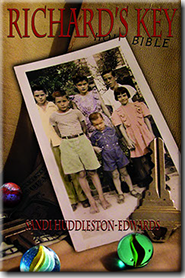 It's summer, 1940. And for one family in North Carolina, life will never be the same. Six children, all under the age of 16, lose their father, their home, their childhood - and find themselves living in an orphanage. This is their story as seen through the eyes of two brothers: a realist, age 11, and an idealist, age 7. Drift into a world where one story has two sides but only one message. What seems like tragedy is ultimately their triumph. Let Richard's Key settle your doubts and reaffirm your faith in a warm and loving God.
Richard's Key, 5.5 x 8.5, 211 pages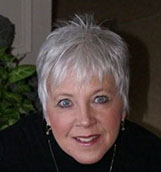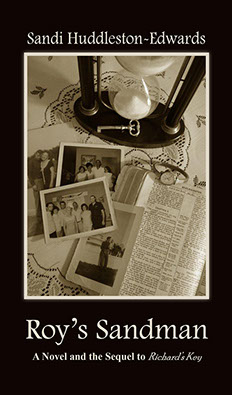 Following the success of her first book, Richard's Key, Sandi Huddleston-Edwards captivates her readers once again with this poignant, revealing sequel.We are guided gently by the hand through monumental tragedies that are sure to test the faith of adults, much less six small children. Circumstances in childhood raise tough questions and even tougher answers. Through these challenges emerge strength, courage, and a devotion to God that transcends generations despite the devastation that shaped their lives. Roy's Sandman fulfills all the promise and wonder that was generated in Richard's Key. "Pop" is a perfect description of Roy's relationship with his young siblings. He was their guardian, protector, spokesman, defender, and, yes, even their conscience.
Roy's Sandman, 5.5 x 8.5, 664 pages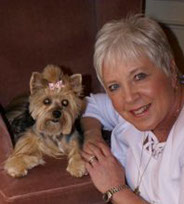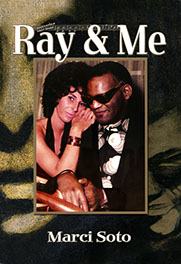 Ray & Me is the story of Marci Soto and Ray Charles, two unlikely individuals who started a love affair that lasted almost thirty years. Marci, a resident of Kirkwood, Missouri, tells the story of how she fell desperately in love with Ray Charles long before she ever met him and the unlikely way the two finally met. Interwoven in the book are excerpts about her marriage to Henry Soto, a man who, when drinking would often beat and abuse her. Although she was separated from him when she met Ray Charles, he was still domineering and controlling, making her live in fear that he would discover her secret affair. Marci takes us through these terrifying times to protect herself and her two little daughters from a life she had grown to hate. Included in the book are 8 pages of photographs taken throughout her years with Ray. From her years in St. Louis, Missouri to her life in New Orleans spent with an abusive man with strong ties to the New Orleans underworld. Ray and Me is an intriguing story that will capture the hearts and minds of readers everywhere.
Ray & Me, 6 x 9, 392 pages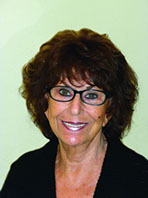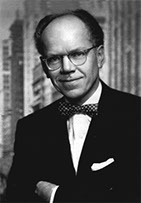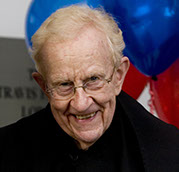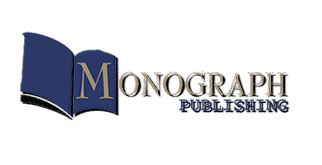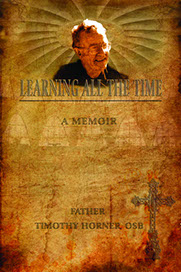 Learning all the Time is a thought-provoking memoir by Fr. Timothy Horner, one of the founding fathers of Priory School in St. Louis, Missouri. In the book, he shares his story about how he was called to be a monk, how his superiors directed him to come from Ampleforth in England to St. Louis to start an elite, private Catholic boy's school, his trials and tribulations in doing so, and his experiences as a British soldier during World War II. The book is captivating, not only for members and alumni of the school and church, but for anyone who is interested in the process of starting a new school in an unfamiliar country with many different traditions. Anyone who is a World War II buff will be captivated by his experiences as a soldier, traveling across Europe and Asia, eventually ending up fighting the Japanese in Burma. Fr. Tim's is an intriguing memoir.
Learning All The Time, 6 x 9, 400 pages
Prominent St. Louis architect, Eugene Mackey, III, partner at Mackey Mitchell Architects, has written his first book, Impressions of a European Journey, a stunning coffee table book of sketches by his father, Eugene Mackey, Jr. who sketched, rather than photograph, a six-week trip to Europe with his son.
Eugene J. Mackey, III
12 x 12, 120 pages